Home » Featured, Headline, Science & Technology
iPhone 5 Fever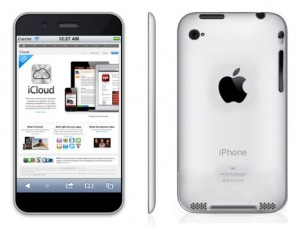 Hi there. We decided to spend some time and put some thoughts and rumors about Apple highly anticipated iPhone 5 in one blog post. Everybody wants to know more about iPhone 5. What are the specs, what will be added (and missed), and what will be look and feel.
Many technology sites and blogs are currently speculating about iPhone 5. Many people are trying to predict the specs. But only Apple (and time) will show us who is right and who is the most accurate in his prognostications.
So, what do we have? According to the very latest rumors, iPhone 5
Could be revealed around October 7 (maybe 15)
Will be available in US around October 21 (end October – worldwide)
Is currently being produced by Foxconn (150K units a day since September 5)
Most probably will have a new design
Will feature iOS 5, iCloud, and voice control
Will support Full HD 1080p recording
Will have 8MP back camera with LED flash
Will have bigger screen – 3.7"
Will support Near Field Communication (NFC) – digital wallet
iPhone 5 could also feature:
LTE support
Inductive charging
Active bezel
We have created a small video illustrating all the rumors above and featuring Astrogenta music. Have a look, it's fun.